From a work placement as part of his University course to Assistant Site Manager, Daniel Young is a great example of Linear's commitment to nurturing talent from the very start of their careers. He has fully embraced the opportunity working for Linear Projects and his thriving in his role.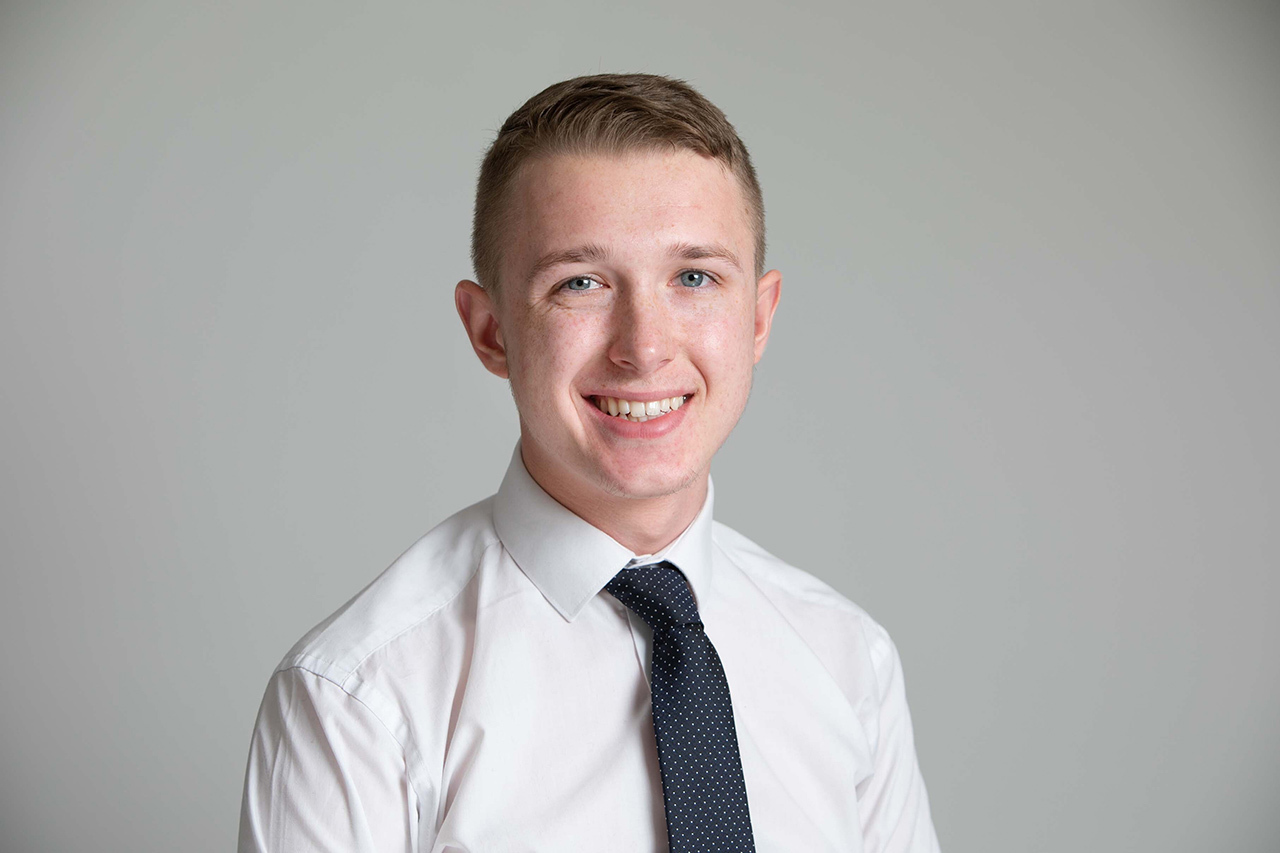 How did you come to work for Linear?
I originally joined the business on a 25 week placement as part of my Programme at Glasgow Caledonian University, which led me to a full time role and I've never looked back.
Tell us about your role?
As an Assistant Site Manager my role is to support the site team on a day to day basis which includes dealing with on-site works, supervision, health and safety and programme management. Over the last year I have expanded my scope and have managed my own project at Lancefield Quay in Glasgow, from pre-construction to completion dealing with all operational aspects of the job.
What is the most rewarding part of your role?
The most rewarding part of the job is seeing a project completed to such high standards and being used and enjoyed by those who use live, work or occupy the buildings.
What is your proudest moment in your career?
The proudest moment of my career so far was obtaining my Honours Degree in Construction Management from Glasgow Caledonian University.
Who has influenced you most?
I would have to say my Dad. It is because of him that I choose a career in the construction industry and he has inspired and supported me throughout my journey.
What the most challenging aspect of your role?
With my current focus project, I am working for both Linear Projects and Linear Design & Construct which has been challenging, as I have had to learn about new and different aspects including the main contracting element of a project and the different trades required, whilst still managing a subcontract package. This has taught me a valuable lesson in prioritisation and self-management!
What makes Linear different?
I think the main difference are the opportunities that you get to help and encourage you to progress. I have been fortunate that while I have worked with Linear, I have always been given opportunities to further my development to improve my management skills.
How have things changed since you joined?
In just 4 years, so much has changed as the Group has expanded and launched four new business units. It's been exciting to watch the ambition and vision come to life and be part of the continued success. I am sure there is much more to come to.
How would others describe you?
Dedicated, hardworking and eager to learn
What do you enjoy outside of work?
I enjoy socialising with friends and watching or going to the football.