After changing career direction, Eddie has worked hard both professionally and academically to establish himself as a highly capable and skilled QS. His commitment to working and studying hand in hand is a testament to his unwavering approach. Always embracing the diversity, pace and impact of his role with dedication and pragmatism, Eddie remains focused on the job to be done and never waives from this focus.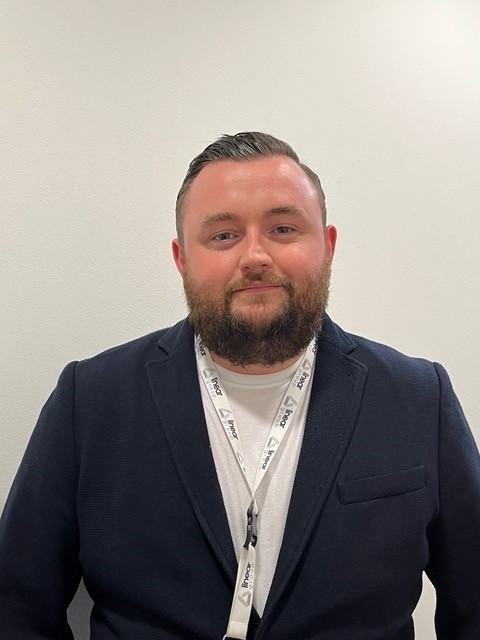 How did you come to work for Linear?
I previously worked for a small contractor in Glasgow and was looking for a new challenge with a larger company who had a good reputation in the industry. Once I heard Linear were recruiting, I jumped at the chance to apply.
Tell us about your role
I predominantly deal with the commercial aspects of various construction projects throughout their entire lifecycle. The main tasks I regularly carry out include estimating, cost control, cost-value reconciliation, valuing additional works and making/receiving payments.
What is the most rewarding part of your role?
I have always enjoyed the satisfaction of completing a project and knowing that I had an important part to play in its completion. It is always nice to see the positive impact that the project has on its stakeholders.
What is the proudest moment in your career?
Having changed careers at 29 years of age, I have always endeavoured to progress in the construction industry and to improve upon my skill set at every given opportunity. As a result of this, I decided that I was going to commence with my RICS chartership, alongside my degree studies and daily working life. I am proud of the way that I have been able to deal with such a high workload, which has resulted in me achieving an honours degree whilst maintaining high working standards.
Who has influenced you most?
As clichéd as it is, my parents are a massive source of influence for me. They are incredibly decent, hardworking and humble people and I would like to think that I have at least inherited some of their positive traits!
What is the most challenging aspect of your role?
The most challenging aspect of my role has been completing my honours degree and commencing my RICS chartership whilst also having to maintain high working standards in the workplace. I also find the variety of projects that we carry out to be a challenge as I am learning something new every day. That being said, I like to be challenged in my working life and I enjoy finding solutions to overcome any issues or difficulties.