With an extensive and diverse range of experience acquired across a broad spectrum of sectors, Neville has a strong strategic understanding of all facets of financial management. As Finance Director for Linear Group, he oversees a critical and collaborative function which impacts the entire business, and he does this with diligence and honesty.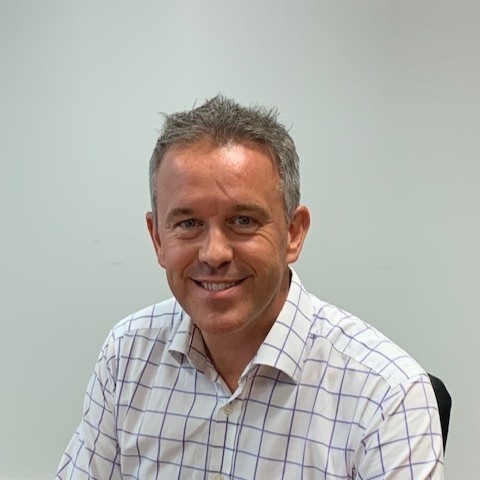 How did you come to work for Linear?
I was looking for a fresh challenge from the role that I was in when a contact of mine told me about the position at Linear Group and encouraged me to have an initial discussion. After researching the business and then meeting Stephen and Scott, I knew that it was the ideal role and company I was looking for.
Tell us about your role
I lead a great Finance Team covering Statutory and Management Accounts, Purchase Ledger, Payroll and Cash Management. I am Finance Director for the eight companies that sit within the Group as well as being FD for GS3 Recruitment and Linear Living. My role includes supporting the Managing Directors of each business and their Leadership Teams, attending Group & GS3 Board Meetings as well as relationship management with the Bank and our Accountant / Auditors.
What is the most rewarding part of your role?
It is very interesting; no two days are the same and I'm learning all the time. I have autonomy to run the Finance function and there are lots of exciting projects on the go at any one time.
What is the proudest moment in your career?
Two moments stand out, qualifying CIMA in 2002 and being appointed Finance Director at Linear Group.
Who has influenced you most?
David Whiteoak, General Manager at Nuffield Health who sadly, is no longer with us. He was an excellent leader, strategist and motivator who gave me the confidence and guidance to really progress in my career and believe in myself.
What is the most challenging aspect of your role?
Juggling all the aspects of the role in an organisation that's grown so much in the last 3 years; whether it's Financial Year End, Audit, managing the cashflow or working on Business & Process Improvement projects.
What makes Linear different?
The culture. It is a different working environment from other businesses I have experienced. There is a very collaborative, encouraging and trusting mindset throughout the business which makes the good times great and the hard times far easier.
How have things changed since you joined?
I started as Financial Controller, originally coming in to facilitate the transition of the outsourced Management Accounts from the auditors. My role has grown and I now manage the full Finance Team, attend Group and GS3 Board Meetings and manage relationships with the Bank and our Accountant / Auditors. We've also moved office to Maxim Park.
How would others describe you?
Hopefully honest, reliable, hardworking, smart and funny.
What do you enjoy outside of work?
Playing and watching football and golf, family time, especially the annual ski trip to Austria. I am also a PADI qualified Advanced Open Water scuba diver.