With a firm commitment to driving the optimal culture embracing and embedding all facets of health and safety, Garry is a champion in this field for the Group. His advocacy and passion ensures this function is front and centre, both internally and externally and his work in the mental health and wellbeing space has helped put Linear at the forefront of this vital support.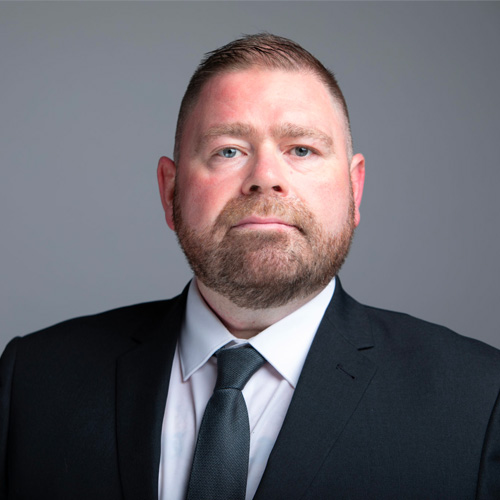 How did you come to work for Linear?
I was ready for a new challenge in my Health & Safety career, and after working with major UK and international organisations I wanted to challenge myself with an ambitious growing business that matched my personal health & safety core values. After meeting the Directors at Linear, I wanted to be part of the Group and to help build on an already strong health and safety foundation.
Tell us about your role
My role as HSE Lead is to develop, implement, nurture, and promote a culture of safety excellence and embed it throughout the Group. This means creating a strong, positive safety management system that belongs to everyone in the business. The culture we strive for at Linear is one where we achieve excellence not through enforcement but because we want to, and fundamentally, it's just the right thing to do.
My role, and the HSE department role is to listen, see and feel what the wider business wants and needs to ensure we achieve health, safety, environmental and sustainability excellence with legal compliance and governance.
What is the most rewarding part of your role?
Like everybody else there is nothing more rewarding than positive feedback, especially if it comes from someone who needed a little bit of help. Nothing makes me feel more rewarded than knowing in some small way I have made a difference.
What is your proudest moment in your career?
Being part of the development team recognised in receiving the NHBC National Strategic Health & Safety Leadership Award was a very nice accolade; behavioural science and coaching is something very important to me and the programme was heavily built around these foundations.
I am proud of the health and wellbeing group and mental health strategy we have developed at Linear. Volunteers have joined the group to promote mental health and wellbeing in a variety of ways including becoming mental health first aiders. I am proud of colleagues who recognised the importance of our overall strategy and got involved.
Who has influenced you most?
I have been extremely lucky to have worked with some excellent organisations and have collected a string of invaluable mentors along the way who I still speak to when I want a sense check. I would like to think I have taken the best from all my influencers, added my own style and ended up in a very good place.
What the most challenging aspect of your role?
Building management systems, developing procedures and policies is the easy part of the job, the challenging part is having a culture where the people don't step outside these systems. You can only begin to achieve this by creating the correct environment and culture and by people coming on the journey with you.
One of the biggest challenges in my role is seeing what may lie ahead in the HSE and sustainability world and to make sure we at Linear are prepared and ahead of the curve so ultimately the continual evolution of our management systems and safety culture is paramount to our success.
What makes Linear different?
The people 100%. We have exceptional people with a collective attitude that makes my job easy at times. It's also just a nice place to be with most days providing a good few laughs and smiles.
How have things changed since you joined?
There has been significant growth within the last two or so years I have been with Linear Group, There's lots of new faces, new ideas, additional support and expertise joining us and it's a very exciting time to be part of the group.
How would others describe you?
The three main values I judge myself on professionally are pragmatism, integrity and authenticity, I would hope others would agree that's how I perform. Generally though I think others would describe me as a delight!
What do you enjoy outside of work?
I love going to concerts, live shows and comedy clubs. I'm also a keen enthusiast of most sports particularly football, American football and boxing. Sadly, due to past sporting injuries and ailments picked up during my years working in construction its mostly as a spectator these days.