As part of the Group's commitment to identifying and nurturing new talent, three trainee Quantity Surveyors have joined the Group and will split their time between Glasgow Caledonian University and hands on experience across key projects.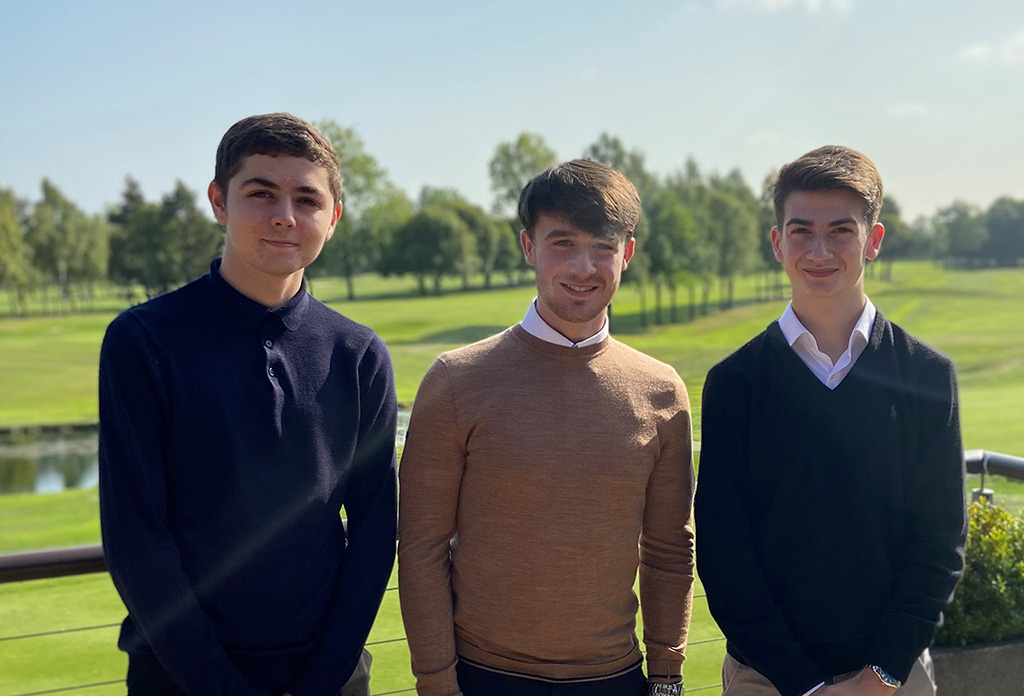 All three have recently left Cathkin High School in Cambuslang and are already clearly focused on forging careers in the construction industry, with Linear Group providing the platform from which they can begin their journey.
Kieran Mitchell (17) has wasted no time in getting started at Linear and has shown great enthusiasm to learn as much as he can, taking in the fundamentals of the construction industry. He is keen to build his QS skills through hands on project experience and working in collaboration with colleagues.
Max McLeary (18) is looking forward to gaining experience our Group, our culture and developing his skills by working with our expert team. He is particularly interested in understanding how projects come together and learning about the details which make for the most successful outcomes. Max's ambition is to forge a career in the construction industry with Linear Group
Aaron Grew (18) was attracted to Linear Group due to the positive culture and ethos and some of the high-profile projects completed by the team. Since joining he has been focusing his energies on forging strong working relationships as he sets his sights on playing his part on key project as his experience and skills grow.
Commenting on the arrival of the trainees, Stephen Holmes, CEO of Linear Group, said, "For many years we have shown our commitment to identifying and nurturing young talent and this latest development further cements how important this is to our culture, our ethos and our employee development. Max, Kieran and Aaron have all demonstrated maturity and enthusiasm, as well as a strong desire to establish themselves in this field with passion and energy. We will continue to invest in this area of our business and have a range of exciting plans to further this focus in the coming months and years. Welcome to our newest recruits and I cannot wait to see them fulfil their potential with us."
All the trainees have taken up roles on key projects to cut their teeth on live activity happening within the Group.