Linear Group has been awarded Project of the Year – Over £1 Million – by The FIS, recently receiving their accolade at the Scottish Awards. The award winning project on behalf of Multiplex is The University of Glasgow's Learning Teaching Hub (LTH) which was part of a major redevelopment programme to significantly upgrade the facilities within the campus. Linear Projects delivered a multi-package solution, valued at £3.8m, incorporating SFS, partitions, ceilings, smoke curtain, IPS, insulation to façade and door sets installation.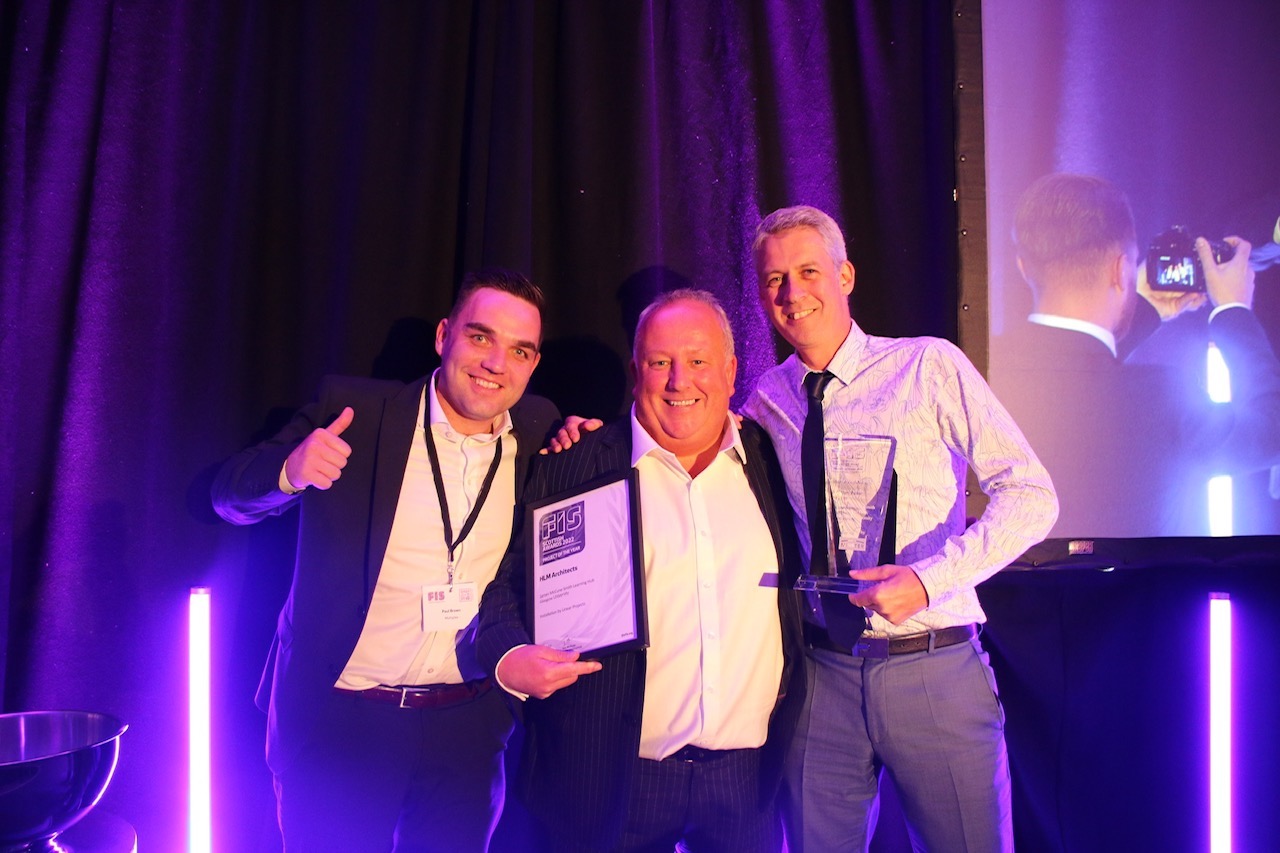 FIS Project of the Year
Named after the pioneering James McCune Smith, the first African American to be awarded a medical degree and an alumnus of Glasgow University, the LTH is a world-leading learning and teaching facility with a variety of interactive lecture theatres, small group rooms, break-out and study areas. Covering seven floors, the building delivers capacity for over 2,500 students and includes a lecture theatre to accommodate 500 students.
This complex and detailed scope of work undertaken by Linear Projects saw the team overcome the challenge of setting out shaped rafts and baffles to a variety of designs with differing layouts and levels throughout the building. Each individual fixing point to the entirety of the panels had to be specifically measured, set out and transferred to the soffit, reflective of the bespoke approach required and strong skills of the team.
Stephen Holmes, CEO, Linear Group, said, "Being part of this landmark £1 billion investment programme by Glasgow University was a great accolade in its own right, but now to receive this award from The FIS, this has taken on even greater significance to us as a business. I am incredibly proud of the team who worked on this project and credit must go to them for this achievement"