Following the successful award of the dry lining and partitions contracts for the Royal Sussex County Hospital's £485 million 3Ts redevelopment programme, Linear Projects has now extended its remit by adding the door package to its scope.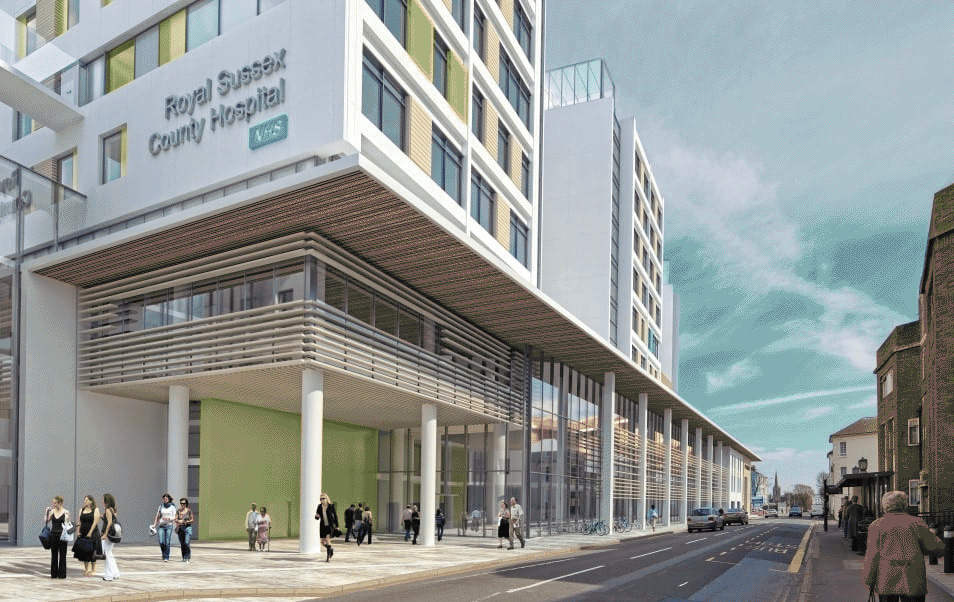 The project to replace all the buildings on the front of the main hospital site in Brighton, will combine Teaching, Trauma and Tertiary care, and when finished will provide two new clinical buildings. This will house over forty wards and departments, meeting the highest clinical standards and offering patients a modern, spacious care environment.
Linear Projects began work on the initial drylining packages in April 2020, forming a dedicated site team of experienced tier one management. The resulting quality of the team has ensured a prompt and effective transition into a fully operational and professional group in a short timescale during the initial Covid-19 lockdown. Linear has now successfully secured the door package reflecting the positive response to the team's expertise and commitment.
In collaboration with Laing O'Rourke and procurement supply chains, the team have secured materials for the essential works with great consideration for working through COVID challenges and maintaining a safe workplace for all employees and staff, in line with Government guidelines.
Thomas Steele, Linear Projects, said " We are delighted that our approach with the initial contract award has led the team to secure the door package, particularly in the face of some major challenges and restrictions imposed due to COVID-19. We are confident that we will continue to provide first class delivery for this vital project and working in partnership with Laing O'Rourke and Keppie, we will ensure the very best outcome for final completion of all works by late Summer 2021."