Linear Projects successfully secured two major healthcare projects in the North of England; the Clatterbridge Cancer Centre in Liverpool and at the new Royal Liverpool University Hospital, cementing its track record in high profile, major healthcare projects.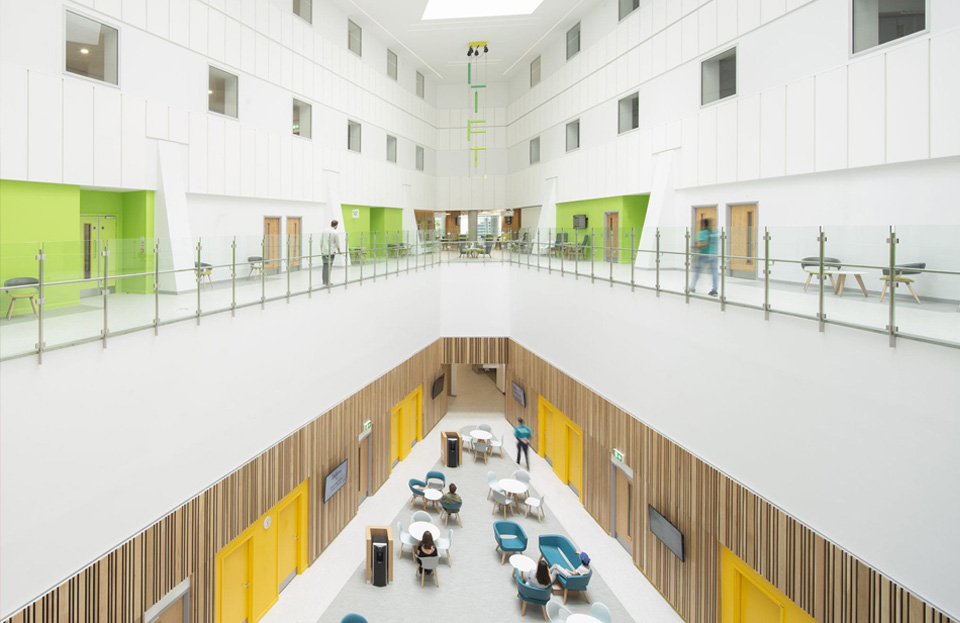 Working collaboratively with Laing O'Rourke and architects BDP, the team delivered a multi-faceted solution for Clatterbridge Cancer Centre – Liverpool, which opened in June and is set to transform cancer care in the region.
The project included the installation of over 18,000 square metres of suspended ceiling products Ecophon DS and Rockfon Medicare systems in order to meet the specific needs of the facility, particularly with regards to hygiene specifications and acoustic suspended ceiling requirements, whilst ensuring that the project completion date is achieved and the specific performance requirements are met and all installed to a very high standard.
Also in Liverpool, the team joined forces with Laing O'Rourke to deliver a programme of works at the new Royal Liverpool University Hospital, a landmark redevelopment project to enhance and improve medical provision and facilities at the site.
For Linear, the task is to provide a package including suspended ceilings and dry lining, with a clear focus on methodologies, programme, detailing and costs.
Dale Zahra, Regional Managing Director of Linear Projects, said, "Working with our long term partners Laing O'Rourke, we have been able to provide tailored, expert support to these two major hospital build projects. Both of these projects are set to change the face of provision for patients and NHS staff in Liverpool, and they represent a huge investment in enhancing specialist and general services across the city.
'In the case of the new Royal Liverpool, we had to manage unprecedented challenges in the face of the pandemic and subsequent lockdown, which is something we've never confronted as a business. Despite this, we've been able to successfully deliver the project, which is testament to the whole team's unwavering professionalism, commitment and positivity."
Roger Frost, Project Director, Laing O'Rourke, said, "Linear Projects played a significant part in the successful delivery of the Clatterbridge Cancer Centre project. Their commitment and attention to detail from start to finish was commendable and invaluable. With a strong depth of knowledge coupled with a can-do attitude, the team consistently supported our own team at every stage of the build.."