Linear Group have today announced the acquisition of a stake in Kyle Management Consultants Ltd, a leading fire safety solutions consultancy, to create Linear Fire Safety (LFS), as it continues to drive growth across the UK.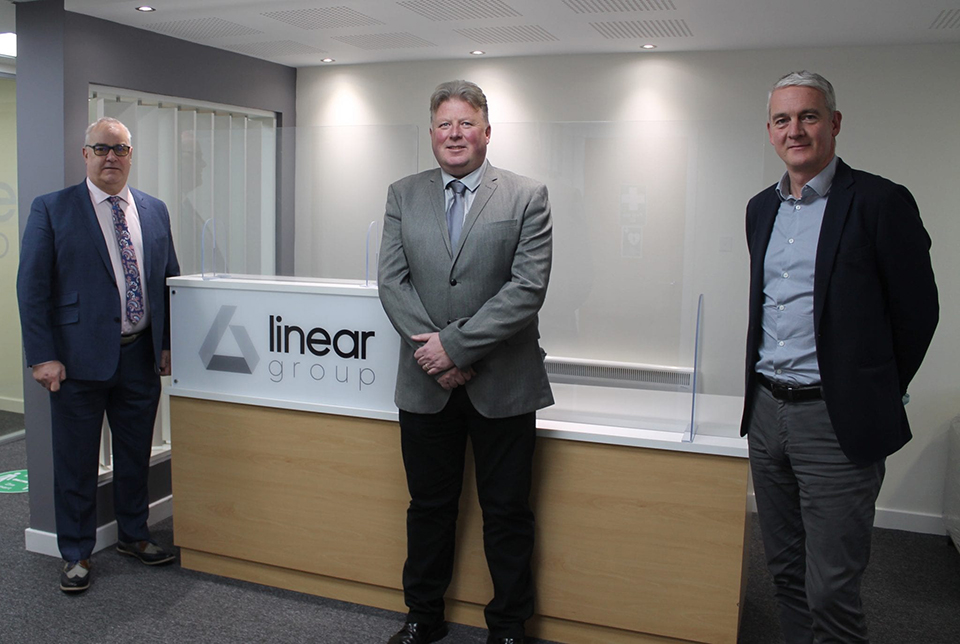 The launch of Linear Fire Safety reflects the growing importance of, and demand for, specialist solutions in this crucial area of building development, management, maintenance and safety. The new division will have a clear, single minded focus on providing high-quality, industry leading and independent fire safety expertise and tailored services to a broad spectrum of business end users and properties across the UK.
Built on the fundamental principle that fire safety must be integral to each and every building, from design and construction through to long term management, LFS is committed to ensuring the optimal, and most effective strategy is identified and adopted, in line with the life stage of the building.
This move will see three new senior fire safety specialists join the Group, bringing over 100 years of hands-on fire safety experience to the business and providing essential insight for clients across the UK.
Former Assistant Chief Officer (Director of Operations) of Strathclyde Fire and Rescue, Bill McDonagh, who brings 42 years of fire safety experience, will take up the post of Chairman of LFS. Whilst Alan Macmillan becomes Managing Director, bringing an impressive career record of over 30 years with Strathclyde Fire and Rescue and Director Andrew McClure adds his own 30 years' experience in local authority fire and rescue services to the team.
Commenting on the news, Bill McDonagh, said, "Since we began working with Linear, we've consistently acknowledged a strong synergy and connection with our collective skills and experience and their vision for growth, in adding vital specialists to the client offer. Making this exciting move and joining the Group will enable us to build on our current client base, as well as provide comprehensive fire safety solutions to Linear's existing, and future, clients."
Stephen Holmes, CEO, Linear Group, said, "For some time, we have been working collaboratively with Kyle Management so we recognise the unquestionable value they add to our service offering. By taking a stake in the business and formalising it as a key part of the Group, we are taking this a step further and ensuring this is integral to our business moving forward.
Bringing such highly regarded and experienced talent into the team will truly set us apart, as Bill, Alan and Andrew are arguably some of the most respected, skilled and knowledgeable figures from the industry, both in Scotland and across the UK."