Following a degree in English and History of Art, Lisa took a change of direction joining the construction industry and taking on a role in coordinating tender submissions. Her attention to detail and writing skills have been put to good use and now she performs a vital function within the wider bid management function at LDC.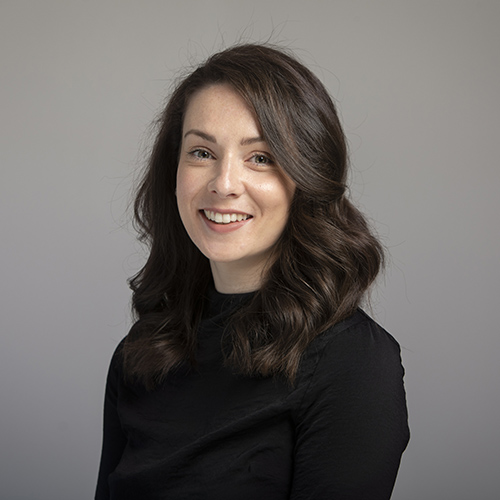 How did you come to work for Linear?
I was seeking a new challenge and heard there was an opportunity in the new bid team at LDC and I was excited by the prospect of being in a company at the start of its growth. Also, I had previously worked with a couple of members of the LDC management team, so was familiar with them and was keen to work alongside them again.
Tell us about your role.
As Bid Manager, I am responsible for all tenders within LDC Scotland. After receiving a tender, I read the information provided and work up a plan, then issue it to the team to ensure everyone understands the project and knows of any tasks they need to carry out. I am responsible for developing the quality section of the bid and coordinating with the team for the commercial information then ensuring all tender requirements are met. I also oversee the progress of each tender and keep a log of what is live, what has been submitted and any possible tenders that we can expect in. As part of my role, I am in regular contact with clients to identify if their bids would be suited to us as a contractor and to ensure we could provide them with the services they need.
What is the most rewarding part of your role?
Winning the bid. There is no better feeling than knowing the team's time and hard work has meant a win for the team. I also enjoy establishing a good relationship with a client, allowing them to trust that they will always receive a well thought-out, organised and thoroughly researched bid from us.
What is the proudest moment in your career?
When I was at Kier we bid for some very prestigious and high security bids for the Ministry of Defence. The complex process involved was unlike anything I had experienced before and the level of detail, scrutiny and analysis required was intense. I'm proud to say that I was part of that team as it was a hugely steep learning curve for me, but one that dramatically enhanced my organisational and bid writing skills.
Who has influenced you most?
My pre-construction director and my manager at Kier were a huge influence on the start of my bid career. Within the last couple of years, Ryan has given me great opportunities to get more involved and exposed me to more bidding and construction than ever, which I'm massively thankful for. The LDC team, especially the operational, commercial and design roles, have all had a positive impact on my development.
What is the most challenging aspect of your role?
My biggest challenge has been my lack of experience within the construction industry. Having studied English and History of Art at University, I had to learn a lot and fast. The commercial and contractual aspects have definitely been the hardest, however, the team at Linear could not have been more patient or understanding – especially when answering my hundreds of questions. Their teaching and experience have been invaluable to my learning.
What makes Linear different?
100% the people. Everyone is heading towards the same goal; to promote and advance the business. This means a much more collective spirit within the Group, and everyone is working hard to achieve this. We have some incredibly talented and skilled people and the projects we are currently delivering across the Group are a testament to this.
How have things changed since you joined?
The company growth has been amazing, both at the Group level and within the LDC team. The office move to Maxim Park Eurocentral has highlighted this rate of change and how we have expanded. It's great to see so many new starts who all add their own individual strengths.
How would others describe you?
Hopefully hardworking, dedicated, proactive and keen to learn.