A pivotal senior member of the LDC Scotland team, John Gilchrist is a an all round operational expert, who adds value across the broadest spectrum and shows an unwavering commitment to deliver the very best outcomes. A real asset to the LDC team, John has played a significant role in the sucess of the business since joining.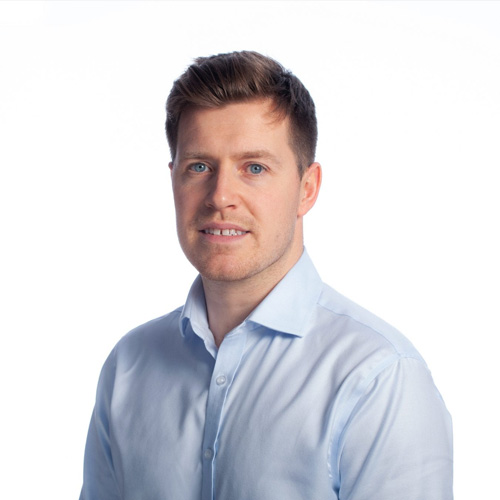 How did you come to work for Linear?
Back in 2019, I saw the creation of LDC as the new main contracting division of Linear Group, as an excellent opportunity to take on a new challenge. This move took me firmly out of my comfort zone but vitally has helped me progress in my career.
Tell us about your role?
As Operations Lead my scope is pretty broad but I am ultimately responsible for the delivery of all projects including safety and quality, as well as overseeing Health & Safety.
What is the most rewarding part of your role?
The completion of a project is still the most rewarding aspect of my job. Seeing people enjoying the new space we've created never gets old in my eyes.
What is your proudest moment in your career?
To be a finalist in the MCIOB Construction Manager of the Year Awards on two occasions was a real highlight for me but also being part of the delivery of some major projects and securing repeat business from clients.
Who has influenced you most?
I would have to say my parents have had the biggest influence on me over the years. From a young age, they instilled in me the importance of working hard in order to do your best and be successful.
What is the most challenging aspect of your role?
I would say there are two key challenges for me. One is managing people and ensuring I provide what they need and the other is managing the expectations of clients.
What makes Linear different?
The reason that Linear Group continues to be successful is really down to the fact everyone is pulling in the same direction but also the business has a real family feel. In business terms, I would say the self-delivery arm is very strong and there are so many offerings available to a broad spectrum of clients.
How have things changed since you joined?
The growth of the company over the past three or four years has been incredible and now the most important thing is to focus our efforts on recruiting high-quality teams to maintain and expand the ambition.
How would others describe you?
Not sure but hopefully they would say I am firm but fair!
What do you enjoy outside of work?
I enjoy spending time with my wife and young daughter, who is 3, as well as playing tennis regularly.