Linear Design and Construct has continued its winning form by securing another project for its operation in the North of England.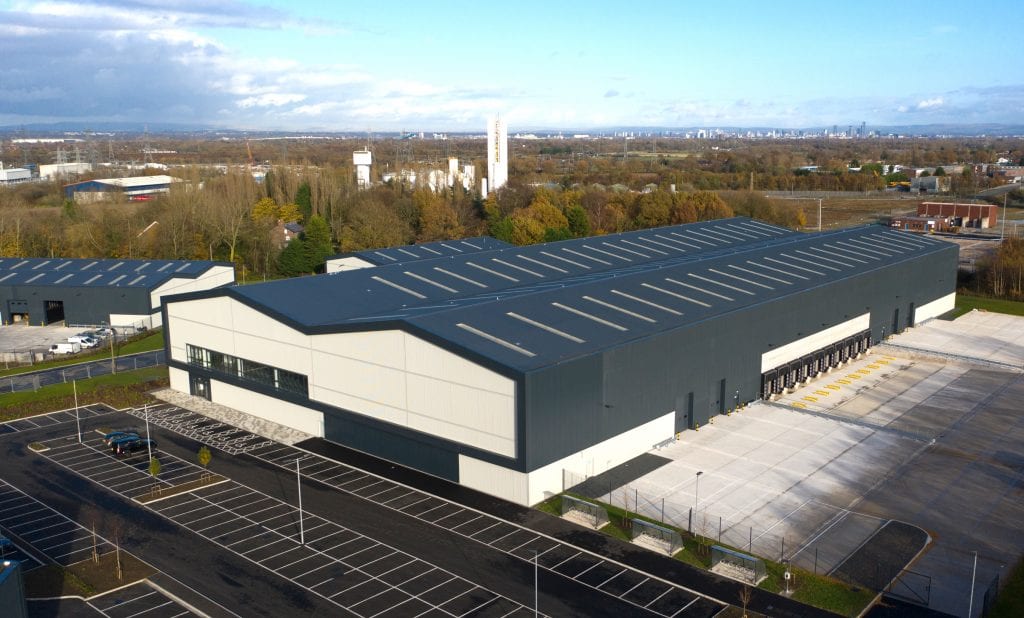 The latest contract sees the team appointed to deliver a complete fit out for Hilti at Carrington Gateway, Greater Manchester.
Hilti, who supplies the construction and energy industries with technologically leading products, systems, software and services., has operated from their site at Bredbury for some time. Due to continued expansion, the business has now outgrown this facility so has secured new premises at Carrington Gateway, situated 10 miles to the south west of central Manchester.
The Linear team will undertake the comprehensive fit out of the AEW designed new unit, which covers 104,000 sq ft, to suit the specific occupational needs of the Hilti team. The package will include a 2-storey office fit-out, comprising of flexible working spaces to suit Hilti's fluid approach to business. With the utilisation of feature joinery, AV and furniture, the new office will boast a number of different functionalities, with open plan collaborative zones, innovation rooms and breakout spaces just a few of the early design intentions.
The offices sit within a much larger open plan warehouse space, designed to accommodate the requirements of Hilti's new distribution hub. The warehouse design has been modelled around the bespoke racking system requirements carefully integrating mechanical, electrical and sprinkler installations to suit the specific tasks of the Hilti crew. Linear will be working closely with a number of Hilti's familiar incumbents to effectively coordinate the different complexities of design and bring the build to life.
Oliver Thomas, Senior Director, CBRE, said, "This is a great move for Hilti and with CBRE leading the project supported by Linear DC's delivery capability, I am sure we will achieve an excellent new space to meet their needs both today and for many years to come. This location is proving a popular choice due to its optimal accessibility to the M60 orbital motorway and its easy access to the M56, M62, M6 and M61 motorways."
Dan Hooker, Managing Director – Linear Design and Construct England, said, "Hilti has had strong presence in the region for many years so we are delighted to be able to assist them alongside the fantastic team from CBRE and TP Bennett as they continue to expand, and look to the future. The space will enable us to provide the ideal fit out solution for the team and their needs and we look forward to working together to deliver an excellent result."