Linear Design & Construct has completed the refurbishment of 92-100 Buchanan Street in Glasgow city centre, enabling owners Dempsey Assets Ltd to begin seeking new tenants.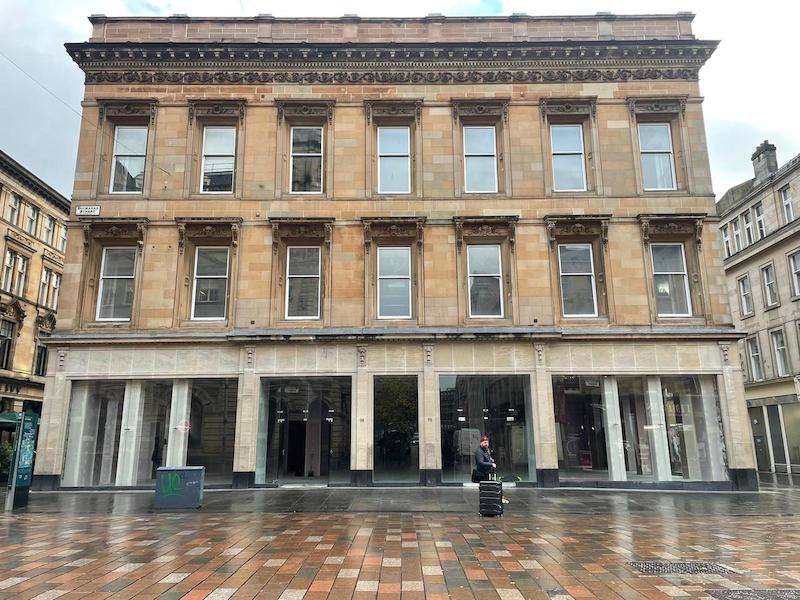 An iconic property in the centre of Glasgow's 'style mile', the building was originally redeveloped in the early 1990's for Borders Books. In recent years, it has been occupied by All Saints and the Royal Exchange Square building has home to Zizzi Restaurants
LDC refurbished two of the three units within including exterior and interior works covering the strip out of the existing fit-out including M&E plant and equipment. The team also reinstated the building to a CAT A finish internally and fulfilled the formation of a new access incorporating new stairs and lift access.
Ryan Broadley, Managing Director, LDC Scotland, said, "It's a real achievement for the team to support the restoration of such a well-recognised commercial property in the heart of Glasgow city centre. Now complete, this project has required the team's particular diligence and sensitivity due to its listed status and live environment, as well as ensuring the end result is as appealing as possible to potential tenants."
Working with architects Threesixty, structural engineers Blyth & Blyth, M&E engineer Troup Bywaters + Anders and Principal Designer Kirk and Marsh, the overall remodelling plan has significantly enhanced the building, making it more attractive to potential tenants.