Linear Design & Construct has been appointed by Dempsey Assets Ltd to undertake the refurbishment of two of the three units within 92-100 Buchanan Street in Glasgow city centre with projected completion early 2022, as the owner seeks to attract new tenants.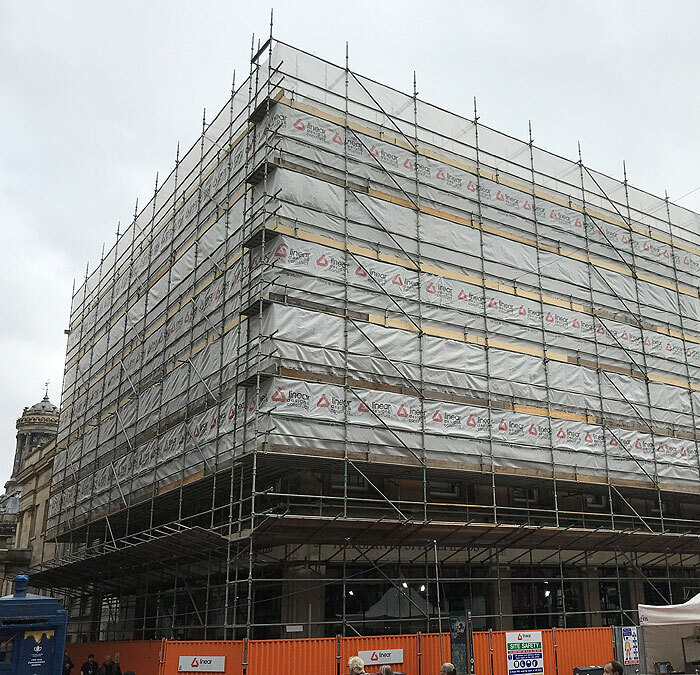 An iconic property in the centre of Glasgow's 'style mile', the building was originally redeveloped in the early 1990's for Borders Books. In recent years, it has been occupied by All Saints and the Royal Exchange Square building has home to Zizzi Restaurants
LDC will undertake both exterior and interior works including the strip out of the existing fit-out including M&E plant and equipment. The team will also reinstate the building to a CAT A finish internally and fulfil the formation of a new access core incorporating new stairs and lift access.
Ryan Broadley, Managing Director, LDC Scotland, said, "We are delighted to be working on the restoration of such a well-recognised commercial property in the heart of Glasgow city centre. We are aware of the need to be sensitive to its listed status, as well as making it fit for purpose to meet the needs to today's high street occupiers. Our team are on site and on track to progress to delivery with optimal efficiency as well as managing the live nature of the location."
Working with architects Threesixty, structural engineers Blyth & Blyth, M&E engineer Troup Bywaters + Anders and Principal Designer Kirk and Marsh, the overall remodeling plans will enhance the current building, making it more attractive to potential tenants.