Martin joined Linear in 2014 bringing with him a most impressive track record and in depth understanding of all aspects of doors, having worked solely in this specialist area of construction for over 18 years.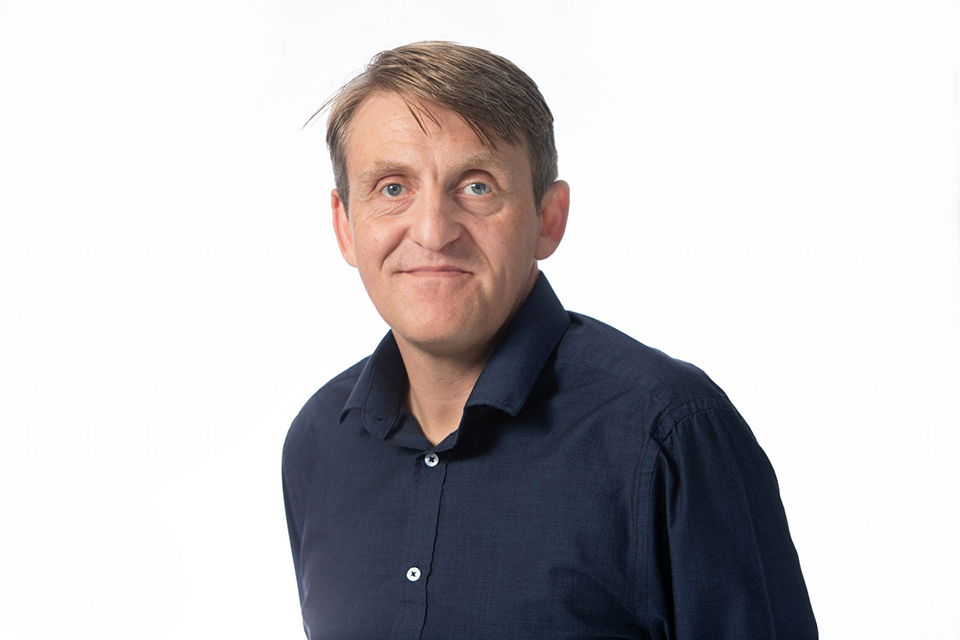 Beginning his career with an HNC in Construction Management, Martin went onto develop an outstanding understanding of doors. From seven years as Factory Manager for Doorworks Ltd, where he acquired first-hand understanding of the manufacturing process, to his role with Leaderflush Shapland (formerly T.D.S.L. Ltd) as Project Manager for major projects including Queen Elizabeth University Hospital Glasgow, Forth Valley Hospital and New Victoria Hospital, Martin is a true expert in his field.
During his time with Linear, Martin has been central to driving forward the team's work in, and understanding, of doors. Having forged excellent supplier and manufacturer relationships, Martin consistently combines this with his own knowledge to the benefit and value of the clients. He has also played a key role across some of Linear's major projects including ScottishPower HQ and The Events Complex Aberdeen (TECA) including the Hilton and A-Loft Hotel elements, where he oversaw the door set provision.
Martin has a wide range of qualifications and experience in the specialist area of fire doors which has been hugely valuable across both installation and maintenance. As a certified Fire Door Inspector, he can ensure that the detailed specifications of doors are optimised for fire resistance, and also identify where this standard is not met and requires rectification.
Passionate and supportive, Martin thrives on the collaborative environment within Linear, and in his new role with LBC, he will broaden his support to ensure existing projects and clients will benefit from the highest standard of installation, adhering to stringent manufacturer guidelines.
Away from work, Martin is a keen golfer and enjoys playing most weekends. He also has a passion for music and is a keen disco and house music DJ. So much so, he holds regular charity events in his hometown with all proceeds going to local charities.