Principal contracting specialist, Linear Design & Construct (LDC) has completed the first full year of trading from its England operation, with an outstanding turnover of over £10m, accumulated from 12 key projects.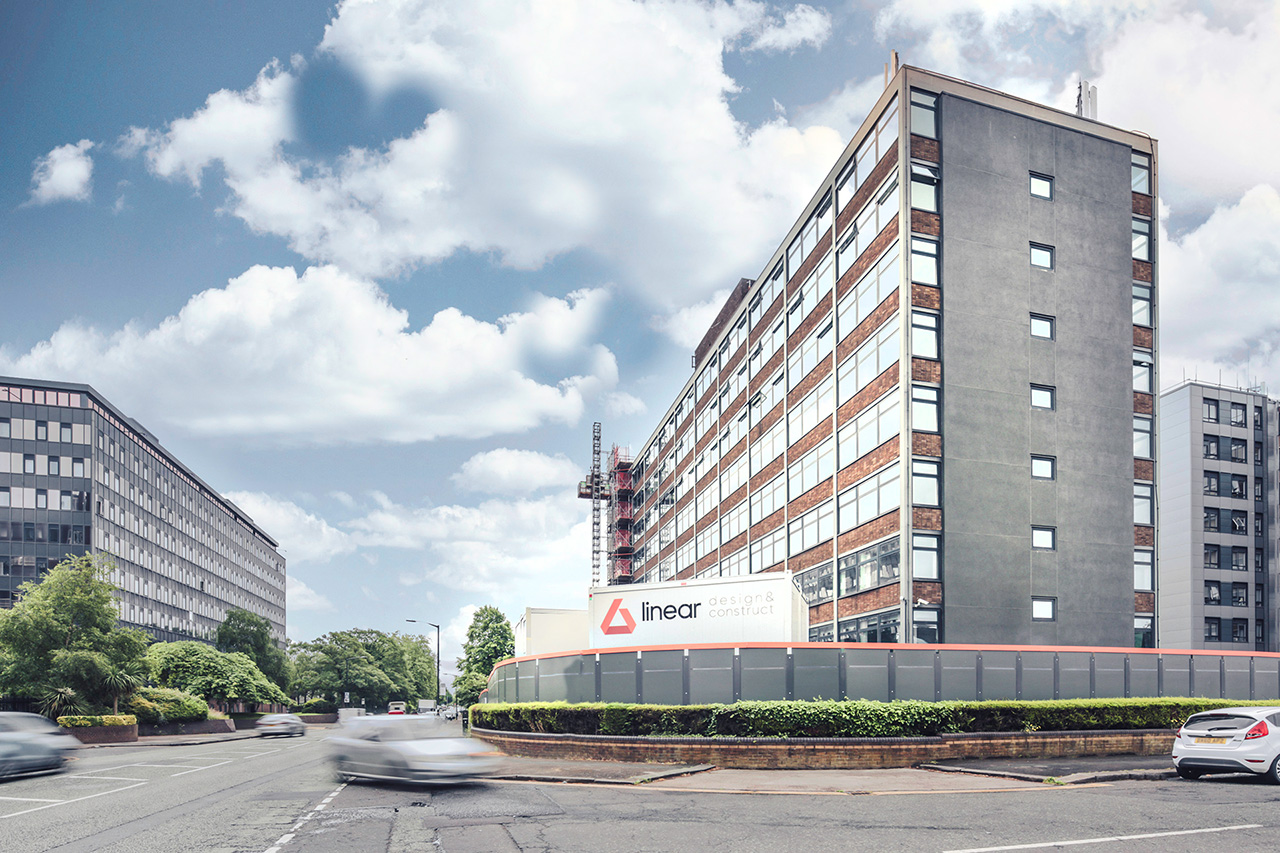 Paragon House
Coupled with a strong forecast for the year ahead in excess of £16m, the team look set to build their presence in the region and establish their expertise further.
During its first year of trading, LDC England has secured contracts across a broad spectrum of industries, demonstrating the far reaching expertise and capability. In this first year, the team has grown to 18 employees ranging from Construction Director, Contracts Managers, Project Managers, Site Managers and Quantity Surveyors,.
Key contracts secured include the extensive conversion of Investar Group's Paragon House project in Old Trafford from existing office space to 115 apartments, the comprehensive fit out of the AEW designed new 104,000 sq. ft industrial unit for Hilti at Carrington Gateway with CBRE, the creation of new space at Essa Academy in Great Lever to enhance facilities and increase capacity and three executive residential dwellings at Swanlow Lane, Cheshire.
In addition, the operation moved into a new office in Altrincham South Manchester, alongside Linear Projects and Group colleagues, and opened a satellite office in Yorkshire to support growth opportunities.
Commenting on the success of year one, Dan Hooker, Managing Director of LDC England said, "Whilst this past year has been defined by unforeseen challenges, we are delighted to have delivered such a positive and successful result for the business and been able to truly established ourselves in the region. I am proud and humbled to say our offer has appealed to a broad spectrum of clients and we've been able to build ourselves a strong reputation for high quality delivery in a short period of time. The calibre of the projects we've secured is testament to the exceptional talent we've attracted to the business and their drive to hit the ground running from the outset. I am confident that we will continue to grow organically as we put our clients' needs and aspirations at the forefront of our minds, in tandem with this we will continue to engage the very best talent in the new build and refurbishment sectors to support this."
Stephen Holmes, CEO of Linear Group said, "Credit must go to the LDC England team who have truly exceeded expectations despite the unprecedented year they we have all faced. This year one success goes a long way to helping us realise our ambitions for the Group across the UK as a whole. I can't wait to see what more the team can do and I have no doubt the coming years will see LDC become a key player in the new build and refurbishment sector."
Part of Linear Group, Linear Design & Construct (LDC) provides intelligent design and construction solutions through collaboration from project inception to aftercare. As a principal contractor, the business strives to ensure the right expertise to inform the right solution, tailored to the specific requirement of its clients. A robust approach and proven experience means LDC can minimise complexity and deliver efficiency which has long term benefit to both client and project.